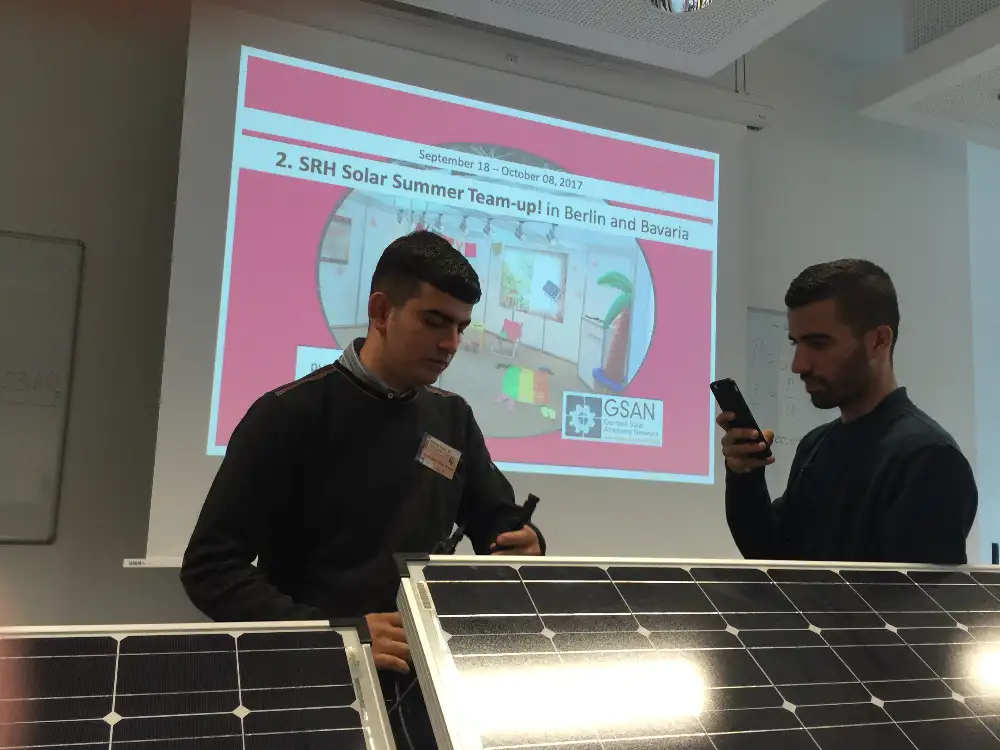 We create photovoltaic professionals
We believe that the key to foster the dissemination of solar and all renewable energy use, is through education and business organization. We focus on the use of photovoltaics (solar PV) especially for rural development purposes, however also strive to build capacities in the urban and C&I sector, and address all sustainability aspects, including (small/big) wind energy and sustainable water management technologies.
We mainly deliver impact by implementing educational and technological / service standards to create qualified solar energy systems marketers and installers and by promoting green technology dissemination.
About
21
Courses done in Germany
281
Persons trained in Germany
78
SRH-certified Solar Employees / Entrepreneurs
7
Number of Vocational Training Centers abroad
700
Persons trained abroad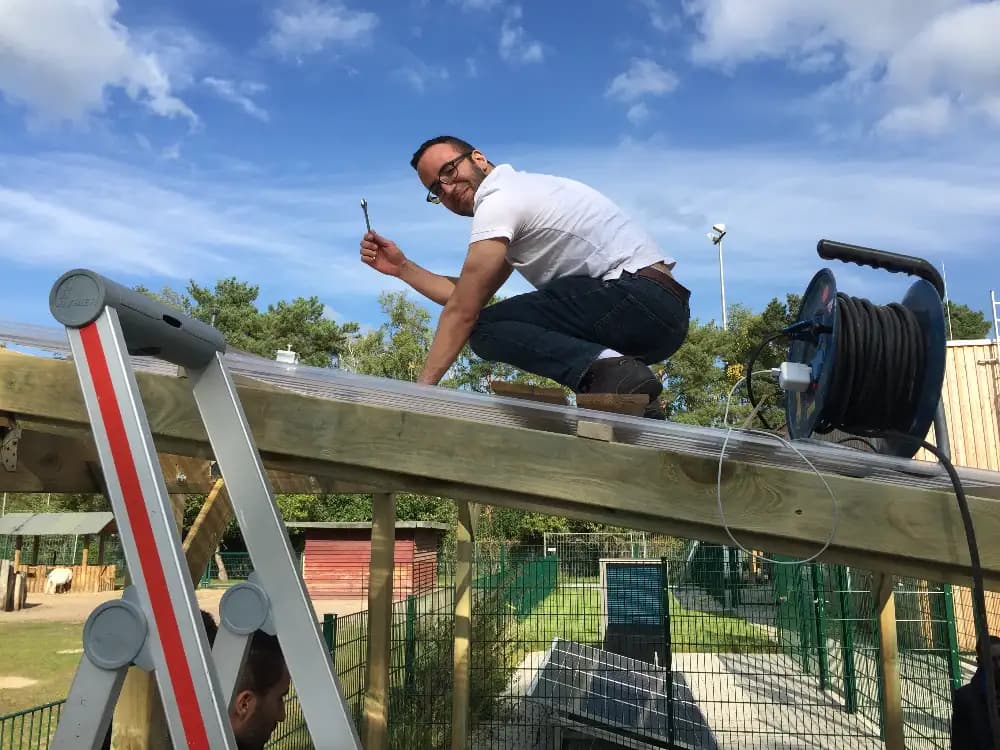 We boast a global network
Our core team of highly motivated and fully committed experts is working to increase the footprint and visibility of GSAN on a global scale. Our current focus is on the African continent but we strive to be active worldwide.
Together with our network of vocational schools and individual experts we already achieved to train the first classes of PV experts in Africa as well as in Germany.
GSAN is growing dynamically, has an increasing impact and offers support for sustainable development worldwide. We want to join forces with you – with every enthusiastic, engaged and talented senior or young professional who is – or wants to get active – in the field of solar energy and clean technology.
Network
What we
focus on
Configuration and Organization of Training and Competence Centers – Establishing Relations to Central Authority Bodies in Target Countries
Quality Management: Development, Implementation and Maintenance of Common Standards of the Network / Introduction of Standards in the Field of Education
Providing Key Educational Concepts (Curricula, Training Skills/Methods) and Materials on high Level (Up-to-date Scripts and Lecture Notes)
Certification and Branding
Upcoming renewable energy
courses
6th Solar Winter School RESTART 2024 | Hybrid
Practical, strongly business-oriented
Cooperation with the international renewable energy industry and local players
Efficient and sales / installation focus
Adequate quality of technology and service
Learn more
They trust in
us
Berlin and SRH University was a perfect pick for me. The course was practically-orientated and well-structured. I met a lot of interesting professors and business people with whom I'm still in contact. I'm not saying that you will learn everything in a couple of weeks, but you will get the most necessary basics, basics, which helped me develop my own company.
Tomas Žalnora
CEO at GreenUp
SRH-Certified Solar Entrepreneur 2nd Solar Winter School (2017)
News
Be always up to date
Stay tunned for courses, conferences, networking events and much more. Follow our facebook page and don't miss anything.